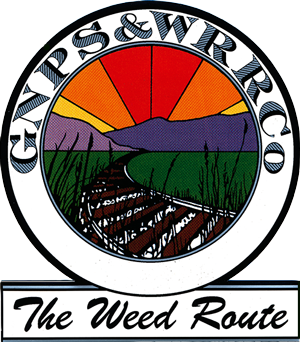 On March 23, 2014 Alan L. Freed gave the keynote presentation at the National Railroad Historical Society's Annual Banquet in Washington DC.  The speech was entitled "Last Ride on the Milwaukee Road Pacific Extension."
The presentation detailed a Fairmont Speeder trip on the abandoned western main line of the Milwaukee Road.  The trip took place in early August 1980. Alan was accompanied by Chuck Bothwell, a friend since high school. They both worked as Locomotive Firemen and Engineers on the Penn Central's Chesapeake Division in the early and mid 1970's.
A 1952 M-19 Fairmont Speeder was purchased for $400 from a scrap heap at the Maine Central Railroad Yard in Waterville, Maine, specifically to make this trip.  A "new" railroad was formed–The Great Northeastern Pacific South and Western Railroad, affectionately known as the "Weedroute."
This site features a photo essay of a what may be the final trip on the abandoned Milwaukee Road's Pacific Extension from Miles City, Montana to Cedar Falls, Washington. The trip took place in August 1980.